Real Estate Photo Editing Services
0
+ Images Processed Daily
Our retouchers need just 24 hours to accept an order, discuss the details with a client, improve photos and send them back.
If you have any questions concerning the ordering process, prices, offered services and whatnot – you can contact our managers 24/7. 
We always follow current portrait retouching quality standards to deliver images of top quality. Our retouchers edit photos without losing quality.
We Provide Best Outsource Real Estate Photo Editing Services:
Professional Real Estate Photo Editing Service Pricing
Bulk Services for Permanent Customers
Standard Level
Vertical & Horizontal Straightening

Brightness & Contrast Adjustment

Ocean / River Water Enhancement

Remove Pool Cleaners from Water

HDR Bracketing with Indoor Window Replacement
Extra Level
Standard Level Corrections

Lawn Enhancement - Repair or Replace

Remove Photographer's Reflection

Fixing Burnt Out Lightbulbs

Manual Editing and Masking Together Images/Exposures

Carpets/Curtains/Bedcovers Smoothing

Aerial Editing Combination

Discount for all buld photo editing services during a month who orders from total cost is more than $200.00 US per 1 order.

Discount for all buld photo editing services during a month who orders from total cost is more than $1200.00 US per 1 order.
Modern Real Estate Photo Editing
In this era, professional and proper real estate photos bring potential customers. If your property is modern or you want to give your property a modern look, we suggest you try our photo editing for real estate. We can make your property images look great and modern by using our professional real estate retouching. We understand that you need high-quality photos in order to stand out from the competition, and our team is dedicated to providing you with the best possible service. We offer quick turnaround times and affordable rates, so you can get the most for your money.
Standard Level – US $3 (per photo)
Our Modern Real Estate Photo Editing Service Provides:
Window replacement
Vertical straightening
Several small objects removal
Getting rid of stains on the carpet
Color correction
Casting shadows lightening
Benifit of This Service:
As a real estate agent, you know that having great images of the properties you are selling is key to attracting buyers. While taking your own photos may be a possibility, hiring a professional photo editor can give you the edge you need to make your listings stand out. Professional photo editing services can do everything from removing unwanted objects from photos to brightening and sharpening them so they look their best. They can also add filters and special effects to help create an appealing and eye-catching image.
Professional Real Estate Photo Enhancement
There are many professional photo enhancement services available on the internet. However, we offer the best service, and our prices are very competitive. We understand that real estate agents need to have high-quality photos of their properties in order to attract buyers. That's why we offer a photo editing service that will make your photos look amazing. We have a team of experienced professionals who can enhance your photos using Photoshop and other image-editing software. They will remove any distractions from the background, and they can also brighten up the image to make it look more appealing. We can even add text or graphics to the photo if you want. If you're looking for a reliable and affordable photo enhancement service, then please contact us today. We guarantee that you won't be disappointed with the results!
Standard Level – US $4 (per photo)
Our Professional Real Estate Photo Enhancement Service Provide:
Color enhancing
White Balance fixing
Window view replacement
Shadows removal
Several objects removal
Ceiling cleaning
Benifit of This Service:
Real Estate Photo Editing Services has many advantages for realtors. Agents and brokers can sell more listings by having professionally edited photos. Photo editing can also improve the image quality, making it more professional and appealing to buyers. Real Estate Photo Editing Services can also save time and money. They can save time and money by outsourcing photo editing to a professional company instead of doing it themselves. With Real Estate Photo Editing Services, agents and brokers can improve the quality of their listings while saving time and money.
Affordable Real Estate Photo Editing Services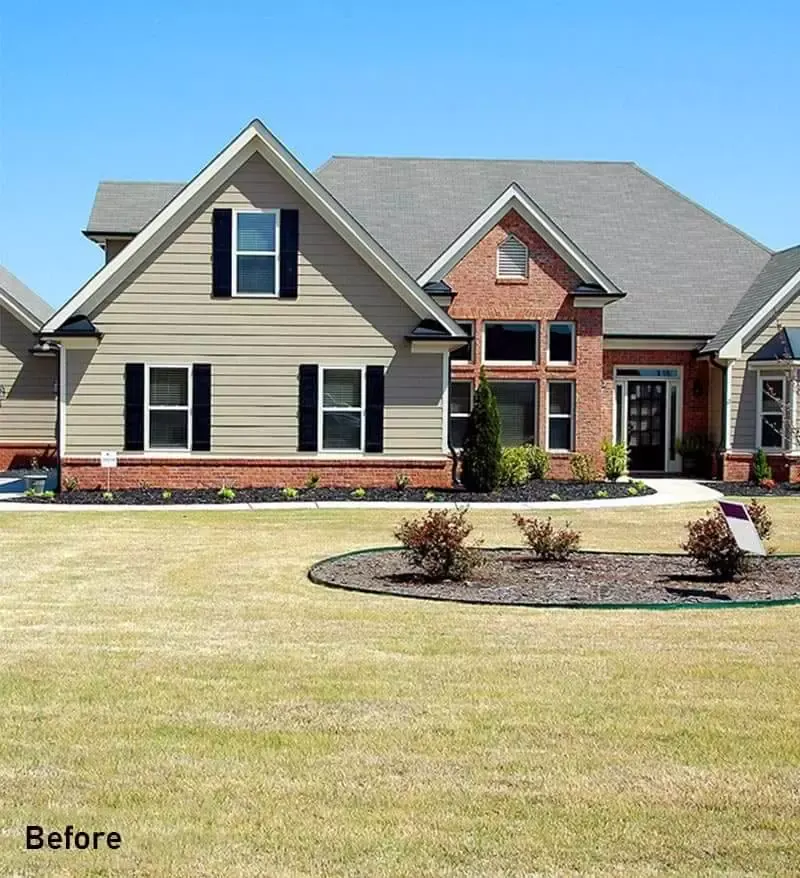 Are you looking for low-cost real estate photography editing services? Look no further than our expert team! We provide a variety of photo editing services that are ideal for real estate professionals. We can enhance your photos to make them look their best, as well as remove any distracting elements from the scene. To help promote your properties, we can even add text or graphics to your real estate photos. Our photo editing services are both affordable and efficient, and we consistently produce excellent results. Contact us to learn more about our services or view some of our previous work on our website.
Standard Level – US $4 (per photo)
Our Affordable Real Estate Photo Editing Services Provide:
Lawn retouching
Adding a beautiful sky
Removing small objects
Cracks in the asphalt removal
Adding brightness
General color correction
Benifit of This Service:
When you are looking to buy or sell a home, having great real estate photos is essential. Unfortunately, taking good photos yourself can be difficult, especially if you don't have the right tools or knowledge. That's where affordable real estate photo editing services can come in handy. Professional editors can help make your photos look amazing, which can give you a big edge over the competition
Advanced Real Estate Retouching Services
We at Retouch Pilot know what an image needs to stand out from the rest. We offer a wide range of advanced retouching services that will make your properties stand out from the competition. Our team of skilled professionals has many years of experience in the real estate industry, so we know how to create stunning images that will help you sell your properties faster and at a higher price. We can enhance your photos with our advanced professional-grade retouching techniques, including color correction, brightness and contrast adjustment, and removal of unwanted objects or blemishes. We can also improve the composition of your images by adding or removing elements as needed. Our goal is to help you create photos that are both beautiful and accurate representations of your properties.
Extra Level – US $8 (per photo)
Our Advanced Real Estate Retouching Services Provide:
Exposure, white balance and light adjustment
Contrast and light adjustment
Noise and blur reduction
Ceiling/walls cleaning
Medium object removal
Shadows on the bedspread removal
Benifit of This Service:
In today's world, a picture is worth a thousand words. In the real estate industry, pictures are worth even more. Professional images can make or break a sale. Many real estate agents and professionals understand the importance of high-quality images, but they may not have the time or resources to take care of all the post-processing themselves. That's where advanced real estate retouching services come in. Professional retouching can do everything from removing unwanted objects from photos to enhancing colors and lighting.
Get 1 photo editing service for free
Have your image back within
24
Hours
FREQUENTLY ASKED QUESTIONS
Find Answers to Common Questions
We won't say it is necessarily important, but it will make everything more appealing and will make people think about the place instead of just looking at it once.
Well, depending on your ordering, you can have all of them although we would not recommend some with others as they would not look good together if you wish to have them, we will make sure to do them without asking any questions.
I was so impressed with the results of Retouch Pilot's photo culling and retouching services for my wedding photos. The final product looked incredible, and my friends and family were all blown away. Thanks to Retouch Pilot for helping me preserve my memories in the best way possible!
Preston Mccarty
Photographer
I've used Retouch Pilot's editing services for both my personal and professional projects, and I have always been impressed with the results. The models look realistically flawless, and they are able to keep me updated on the progress of my project every step of the way. I highly recommend their services!
Nico Robinson
Photographer
I was extremely happy with the results of the Retouch Pilot real estate photo editing service. My photos looked amazing, and my property sold quickly as a result. The editors are very talented and made my home look much better than before. I would definitely recommend their services to anyone in need of some photo retouching. Thank you, Retouch Pilot!
Alexis Wood
Real Estate Photographer
I've used some bad services before where the editors get cocky and don't note all my points. Retouch Pilot really saved me the hassle there. I'm glad I found this page.
Bennie Holland
Ecommerce Business Owner
I just used their Lightroom service and I'm impressed! I got my image exactly how I wanted. Love that they had the same vision as me. Excellent service, definitely recommending to my friends.
Cindy Mccormick
Photographer
The before and after pictures on Retouch Pilot's home page is what got me interested at first. The editors communicated through and through. They really listened to what I wanted and boy did they deliver.
Anastasia Ana
Photographer
Image clipping makes me impatient so while searching I came across this page. The delivery time got me hooked and I tried more of their services for fun. Have to say, it was a happy accident and now I know a great page I can trust my pictures with.
Karen Mcdonald
Business Man
Customer support here is amazing. I had a few questions that they patiently listened to and answered. I really hope they keep it up. I used their portrait editing services and they didn't over-do like most other places.
Lola
Photographer