High End Photo Retouching Services
0
+ Images Processed Daily
Our retouchers need just 24 hours to accept an order, discuss the details with a client, improve photos and send them back.
If you have any questions concerning the ordering process, prices, offered services and whatnot – you can contact our managers 24/7. 
We always follow current portrait retouching quality standards to deliver images of top quality. Our retouchers edit photos without losing quality.
We Provide Best High End Photo Retouching Services:
Professional High End Photo Retouching Service Pricing
High End Level
Chromatic Aberration/Fix Color Fringing

Colors Changing for Images Items/Clothes

Body/Face Imperfections Removal

Following the Client's Style

Slight Solid Color Background Extending
Standard Magazine
For Pro Photographers Only

High End Beauty Correction

High End Background Retouching

HDR Effects/HDR Compositing

Following the Client's Style

Retouching up to 3 Persons

Slight Solid Color Background Extending
Premium High End
For Pro Photographers Only

High End Beauty Correction

High End Background Retouching

Standard Magazine Corrections

Retouching for 3-5 People

Slight Solid Color Background Extending
Bulk Services for Permanent Customers

Discount for all buld photo editing services during a month who orders from total cost is more than $200.00 US per 1 order.

Discount for all buld photo editing services during a month who orders from total cost is more than $1200.00 US per 1 order.
High End Photo Retouching Services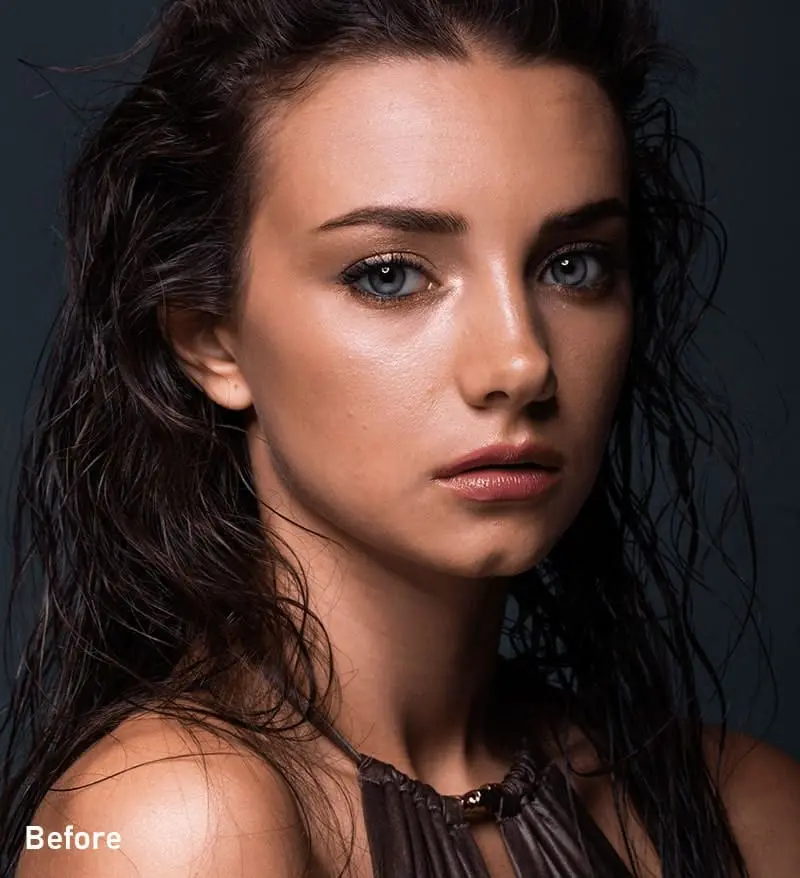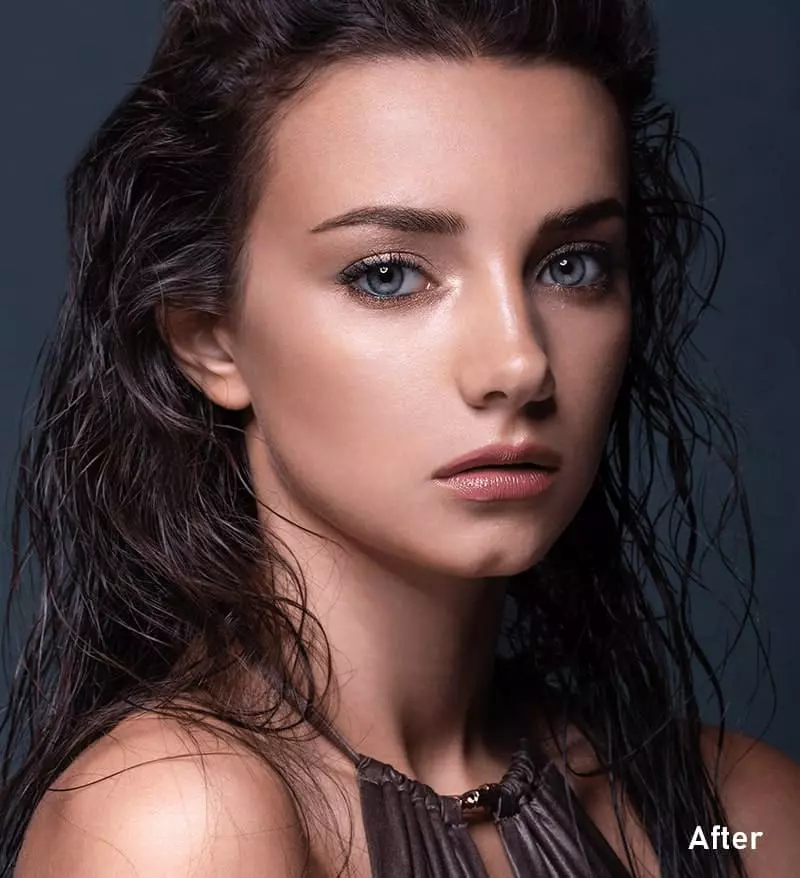 We commence by working on the models and examine the effect initially, then progressively mix it in with the surroundings, leading to a coloring that is balanced and healthy to look at. The colors in the image will be increased rather than distorted to make it appear equally bright whether you're watching or using the image on your PC or cell phone screen.
High End Level – US $5 (per photo)
Our High End Photo Retouching Services Provide::
Stray hair removal
Color correction
Bangs under eyes removal
High end skin retouching
Wrinkles removal
Eyes reshaping
Make-up retouching
Retouching clothes
Benifit of This Service:
Color correction Editing services are perfect for fixing any issues with the color of your photo. They can adjust the colors to make them look more natural or to match a specific style. This can be really helpful for making sure your photo looks its best. The service can also help to improve the overall quality of your photo.
Advance High End Photo Retouching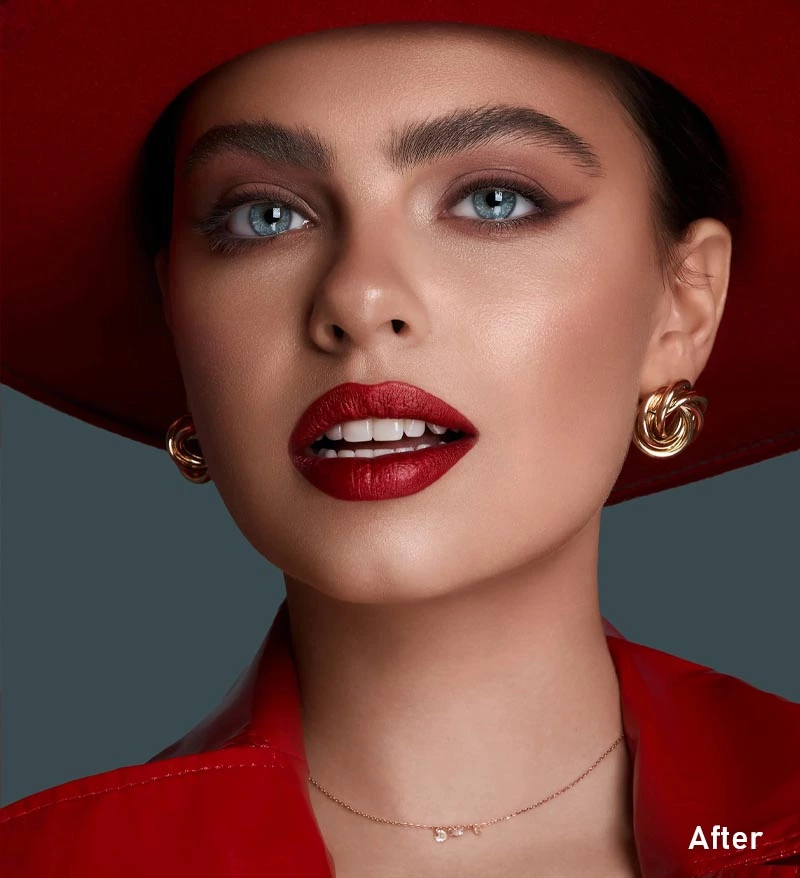 While other photographers may not recognize the necessity of having a complementary background, Retouch Pilot believes that these changes can either improve or harm the image. The primary adjustments to the background fall into two categories. Enhancing the photos and further deleting or replacing it. Our website is where you can get all of our high-end retouching services. When we are asked to just enhance a photograph, we begin by removing distracting features and then go on to color reproduction, ensuring that everything looks smooth and balanced. When we remove the backdrop, we normally ask our clients what they should replace it with. The majority of the time, the choices are limited to earth tones.
High End Level – US $8 (per photo)
Our High End Photo Retouching Services Provide::
Background color improvement
Dodge & Burn
Color correction
Make-up retouching
High-end skin smoothing
Shadows improvement
High end body correction
Benifit of This Service:
Your image's background can benefit from editing and retouching services that are both immediate as well as long-term. Immediate advantages include a more polished and professional image as a result of the services provided. Even in a professional setting, this is a great way to make a good first impression. In the long run, background editing and retouching can help you stand out from the crowd. You will appear more credible and professional if you have a polished and well-edited image.
High End Beauty Retouching Skin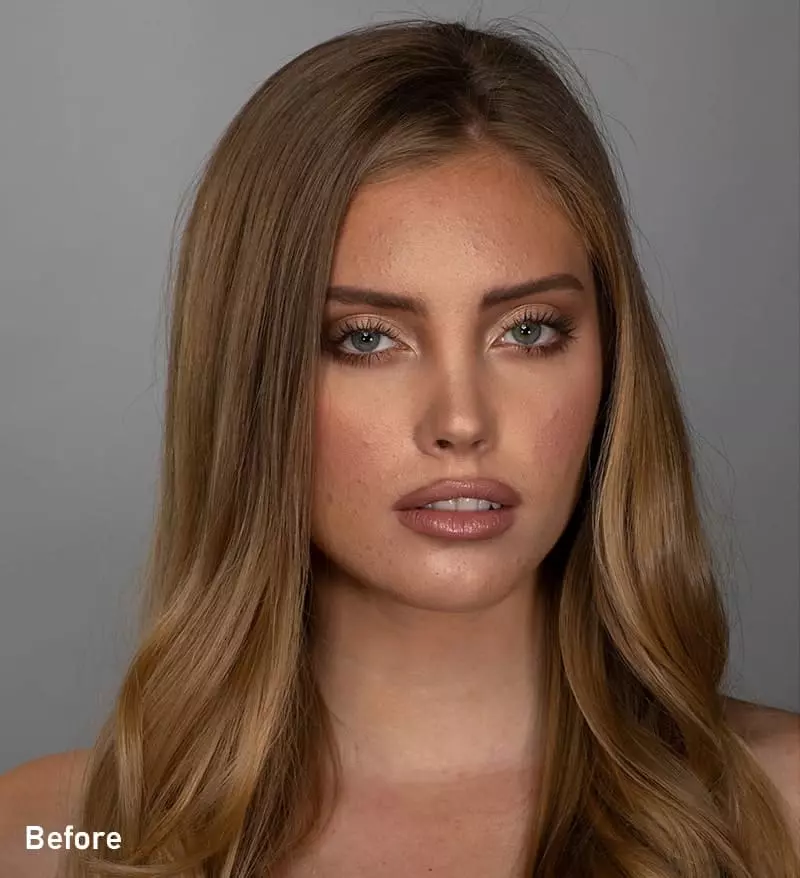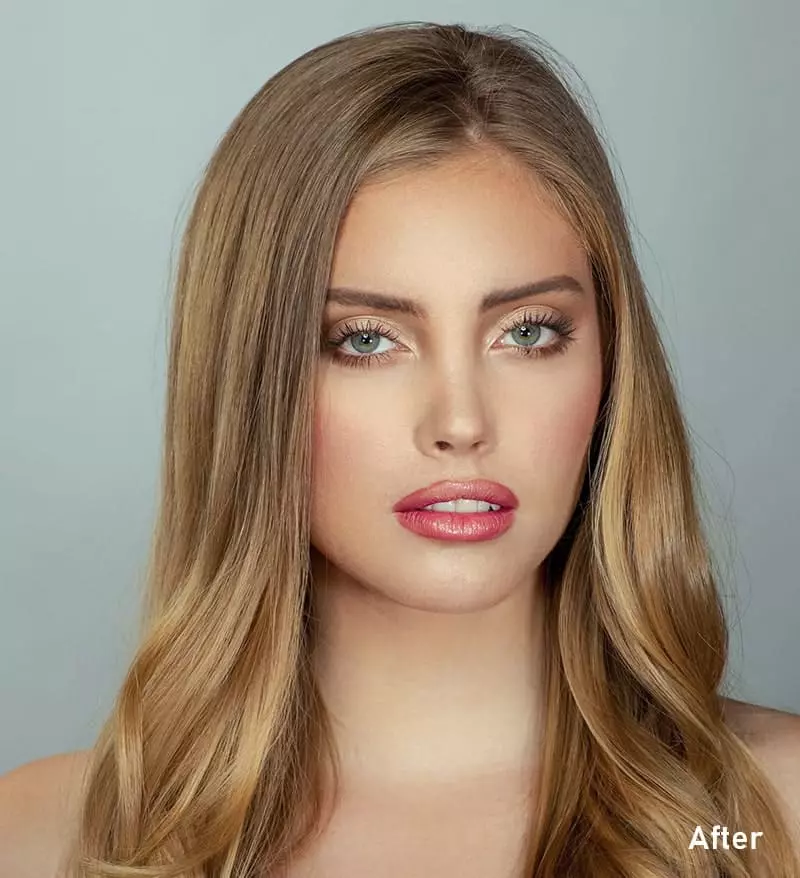 Fashion retouching typically necessitates alterations of the skin, clothing, and accessories. Our retouchers work hard to maintain the skin and hair texture natural while removing wrinkles, acne, and other unpleasant features. Our photo retouching expert will address shadows and highlights to add a subtle and realistic skin look. We can also add a suntan effect, but without overdo it. After we've acquired the desired skin tone and texture, we move on to retouching clothing to ensure that everything looks neat and attractive. Another retouching step is makeup. All of our retouchers are capable of repairing or applying goods to the face, as well as implementing new products, using Adobe Photoshop tools.
Standard Magazine – US $10 (per photo)
Our High End Beauty Retouching Skin Services Provide::
Stray hair retouching
Dodge and Burn effect
Color correction
Make-up retouching
Natural skin smoothing
Skin blemishes removal
Skin tone brightening
BackGround Extending
Benifit of This Service:
Ready to take your photos to the next level? Our High-End photo retouching service is here to serve you! Models need to look their best, especially when it comes to big events and high potential business. We have been working on making skin look flawless, and every part of a model's body look realistically seamless. For stretch marks removal products or any body products branding, this package is perfect.
Fashion Photography High End Retouching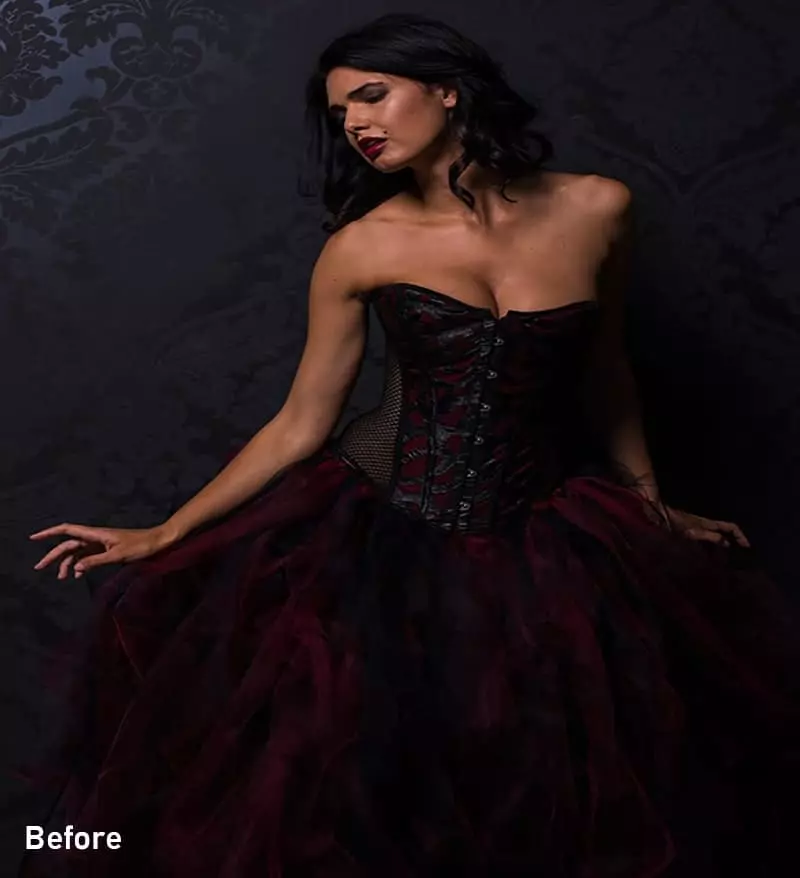 We recommend that our company's retouchers enhance hair in Photoshop utilizing a variety of techniques. Deleting bald patches, adding volume, and allowing for a change in hair color to produce a hairdo similar to a movie star's can appear to be a one-time event. Our retouchers may use Photoshop to enhance hair, resulting in a healthy and appealing look. We can change the color of someone's hair or improve the appearance of a specific hairdo. Furthermore, long hair can be cut much shorter or short hair can be made more voluptuous. If you want our retouching services, we will assist you in changing the color of your hair or toning it. It is also feasible to cut long hair very short or to make short hair look more luscious.
Premium High End – US $12 (per photo)
Our Fashion Photography Retouching Hair Services Provide::
Highend retouching for lips
Blemishes and flaws removal
Skin smoothing
Dodge and Burn effect
Skin toning
Color correction
Make-up improvement
Benifit of This Service:
Models who want to look their best in photographs or on the catwalk must have hair that is perfectly styled. When it comes to hair, only a select few models are born with naturally beautiful tresses. A hair retouching service can help here. It's amazing what a difference a good hair retoucher can make in a photo. Make sure your hair looks its best, and even add in new ones, with the help of a hairstylist. You can ensure that your model's hair is perfectly styled in every photograph by hiring a professional high end photo retoucher.
Get 1 photo editing service for free
Have your image back within
24
Hours
FREQUENTLY ASKED QUESTIONS
Find Answers to Common Questions
I was so impressed with the results of Retouch Pilot's photo culling and retouching services for my wedding photos. The final product looked incredible, and my friends and family were all blown away. Thanks to Retouch Pilot for helping me preserve my memories in the best way possible!
Preston Mccarty
Photographer
I've used Retouch Pilot's editing services for both my personal and professional projects, and I have always been impressed with the results. The models look realistically flawless, and they are able to keep me updated on the progress of my project every step of the way. I highly recommend their services!
Nico Robinson
Photographer
I was extremely happy with the results of the Retouch Pilot real estate photo editing service. My photos looked amazing, and my property sold quickly as a result. The editors are very talented and made my home look much better than before. I would definitely recommend their services to anyone in need of some photo retouching. Thank you, Retouch Pilot!
Alexis Wood
Real Estate Photographer
I've used some bad services before where the editors get cocky and don't note all my points. Retouch Pilot really saved me the hassle there. I'm glad I found this page.
Bennie Holland
Ecommerce Business Owner
I just used their Lightroom service and I'm impressed! I got my image exactly how I wanted. Love that they had the same vision as me. Excellent service, definitely recommending to my friends.
Cindy Mccormick
Photographer
The before and after pictures on Retouch Pilot's home page is what got me interested at first. The editors communicated through and through. They really listened to what I wanted and boy did they deliver.
Anastasia Ana
Photographer
Image clipping makes me impatient so while searching I came across this page. The delivery time got me hooked and I tried more of their services for fun. Have to say, it was a happy accident and now I know a great page I can trust my pictures with.
Karen Mcdonald
Business Man
Customer support here is amazing. I had a few questions that they patiently listened to and answered. I really hope they keep it up. I used their portrait editing services and they didn't over-do like most other places.
Lola
Photographer