Portrait Retouching Services
0
+ Images Processed Daily
Our retouchers need just 24 hours to accept an order, discuss the details with a client, improve photos and send them back.
If you have any questions concerning the ordering process, prices, offered services and whatnot – you can contact our managers 24/7. Portrait Retouching Services.
We always follow current portrait retouching quality standards to deliver images of top quality. Our retouchers edit photos without losing quality.
We Provide Best Headshot Retouching Services :
Professional Portrait Retouching Service Pricing
Basic
Skin Imperfections, Acne, Scars Removal

Adjustment Red-Eyes Effect
Advance Pro
Slight Extending Solid Сolor Background

Blur Background (No Retouching)

Some Small Objects Cutting Out

Unwanted Objects Removing

Swapping Heads/Body Parts

Colors of Clothes/Image Items Changing

Complex Background Extending
Extra Pro
Adjustment Red-Eyes Effect

Skin Imperfections, Acne, Scars Removal

Slight Extending Solid Сolor Background

Blur Background (No Retouching)

Some Small Objects Cutting Out

Clipping Path on White/Black/Transparent Backdrop (No Retouching)
Bulk Services for Permanent Customers

Discount for all buld photo editing services during a month who orders from total cost is more than $200.00 US per 1 order.

Discount for all buld photo editing services during a month who orders from total cost is more than $1200.00 US per 1 order.
Headshots Editing and Color Correction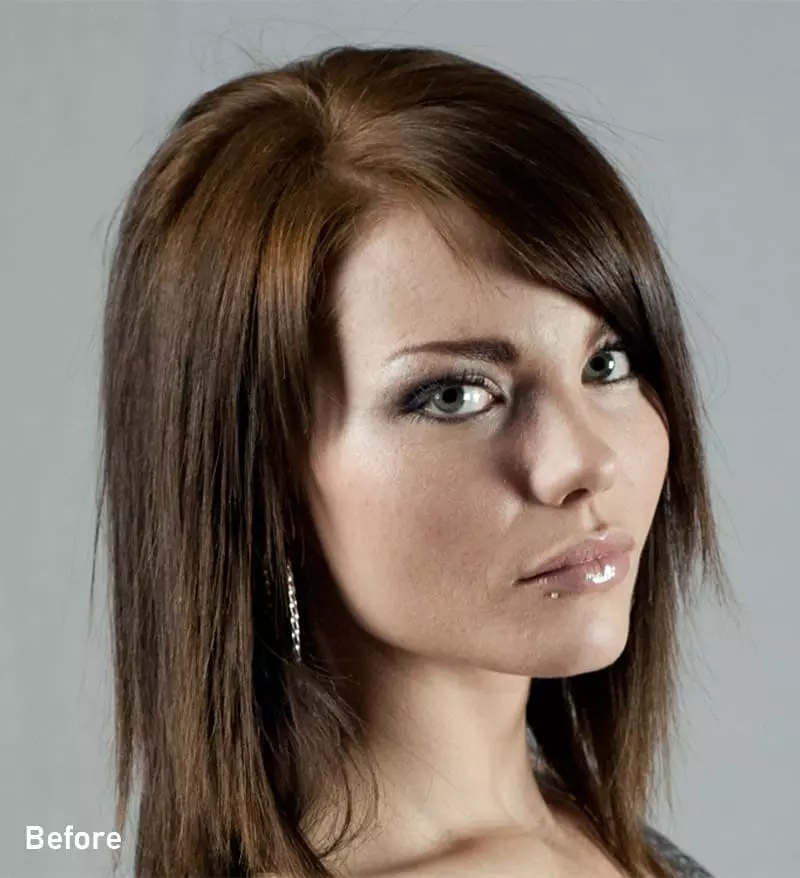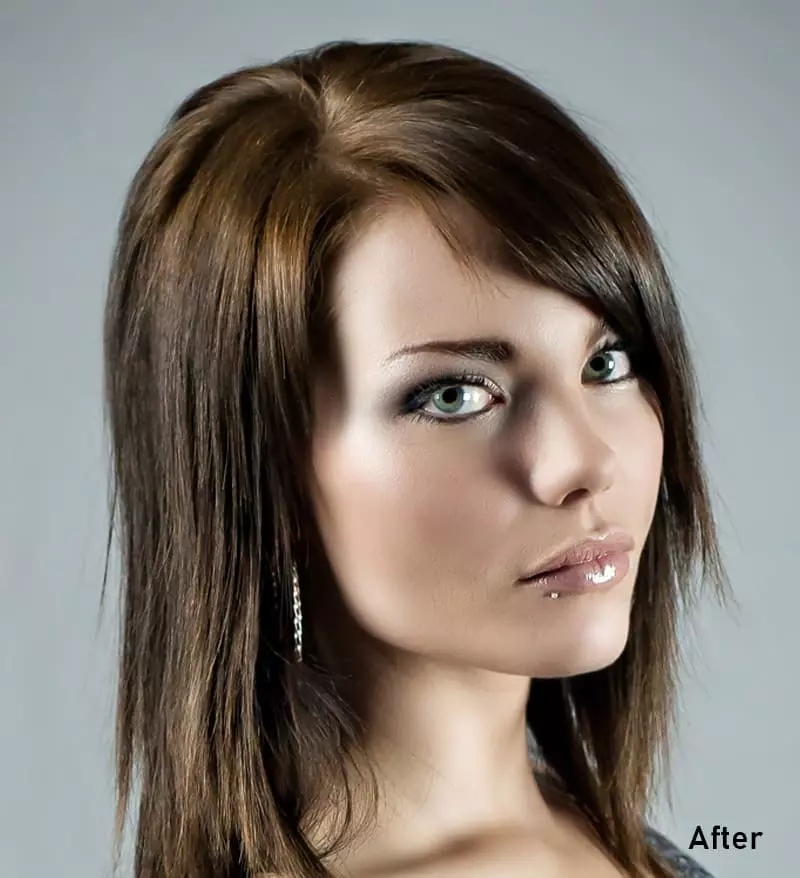 Colors are what give a photo life. At Retouch Pilot, we can make your photo's colors look popped and lively. We go through multiple layers to adjust the perfect RGB ratio. We do not add pre-made effects because every image has its own colors and themes.
Our editors have been working with color correction for several years. Hence, if you want the finest color correction service in the photo editing industry, contact us.
Basic – US $2.5 (per photo)
Headshots and color editing services include:
PRO color correction
Stray hair removal
Overall skin tone enhanced
Make eyes look fierce and expressive
Mirror glare and reflection
removal from glasses
Basic headshot touch-ups
Benefits of This Service:
Do you have a celebrity or a high-profile customer to create the ideal portrait for whom you want? Our skilled editing service can assist you! Our editors will edit your photo to perfection, ensuring that it looks fantastic and meets the highest standards. Not only is our service professional and of high quality, but it also comes with a slew of advantages, including complete privacy and security. Thanks to our professional crew, your clients will look their best – no matter who they are! To learn more about our high-end portrait editing service, don't hesitate to get in touch with us today.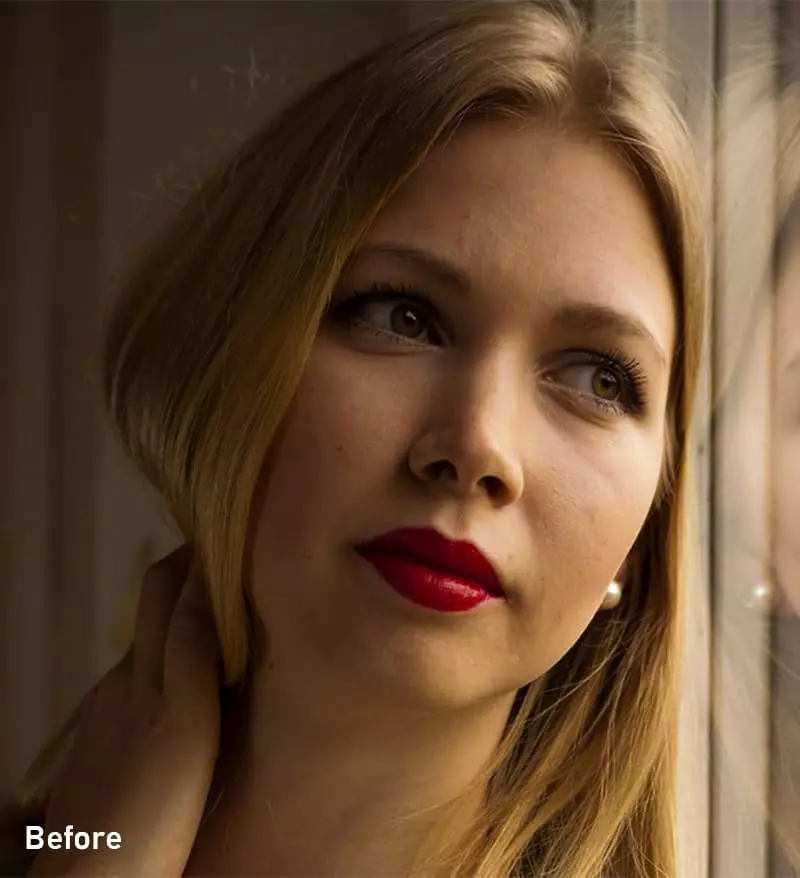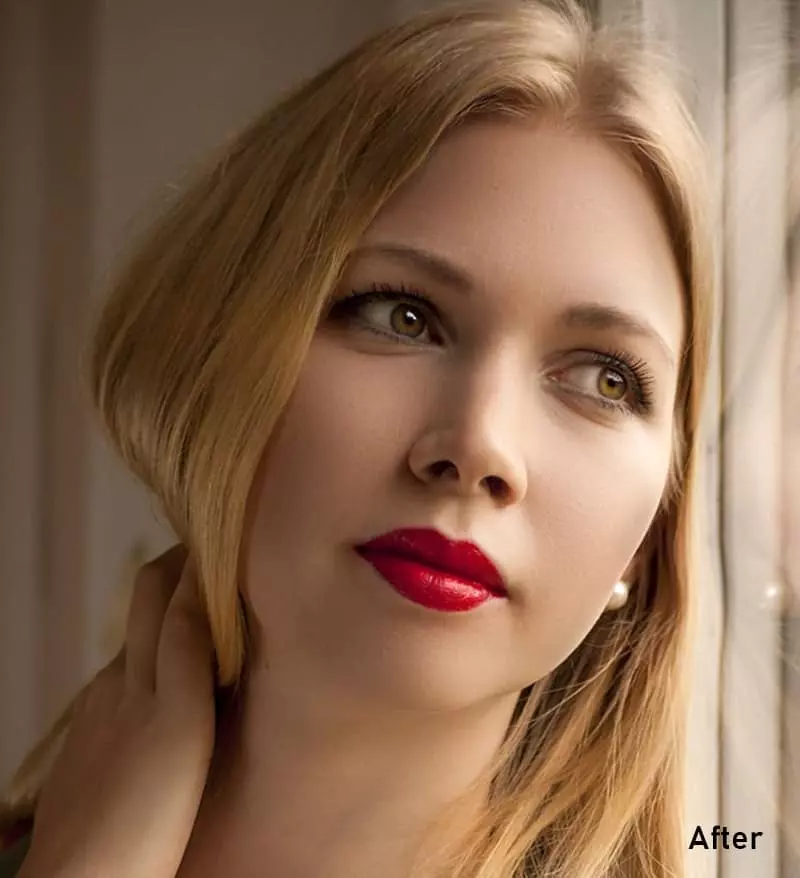 There are edits where models lose their looks and look unnatural. We don't do that here! We retouch images with utmost care and precision. We would love to enhance your model's look and make their beauty noticeable. If you want some parts to be untouched, let us know while ordering. We have years of experience, so you won't be disappointed in our final edits even if you forget to inform us.
Basic – US $4 (per photo)
Headshot editing and skin smoothing services include:
Finest Color correction
Makeup Enhancement
Facial beauty retouching
Hair retouching and strayhair removal
Precise Dodge and Burneffect
Skin tone smoothing
Clothing strap removal
Benefit of This Service:
For professional portraits, editing services like Skin Smoothing and Headshot Editing can add a lot of value. When it comes to photographing yourself, professional photo editors have the best equipment and expertise to remove blemishes and imperfections from your images. As a final touch, they can also adjust the color saturation to achieve a more polished look. Your professional image will be enhanced, and your headshots will look their best if you use these services.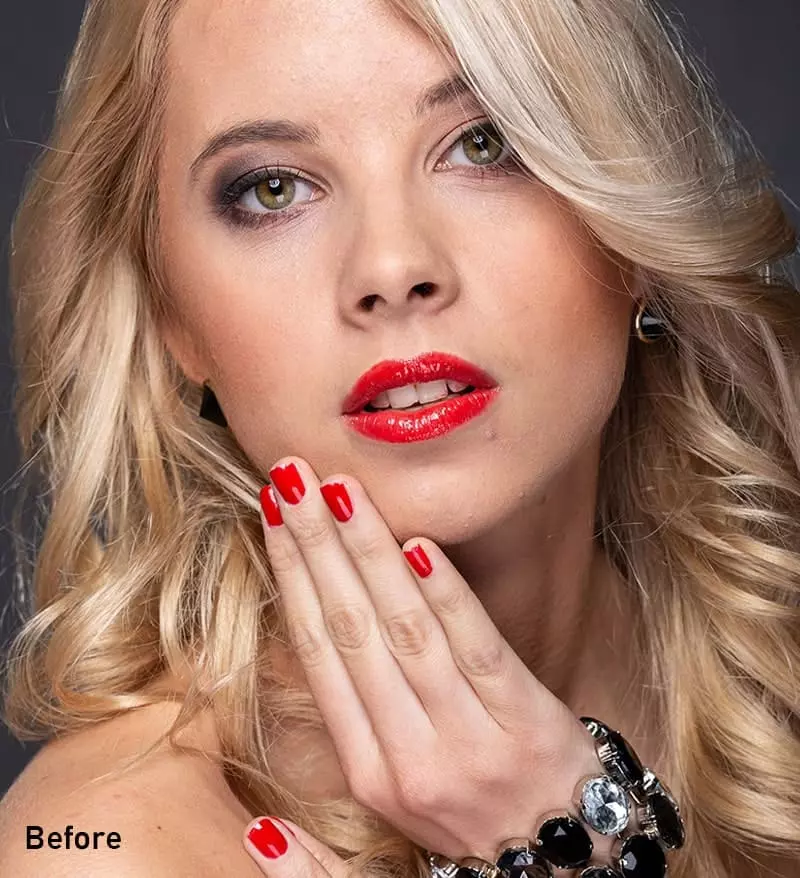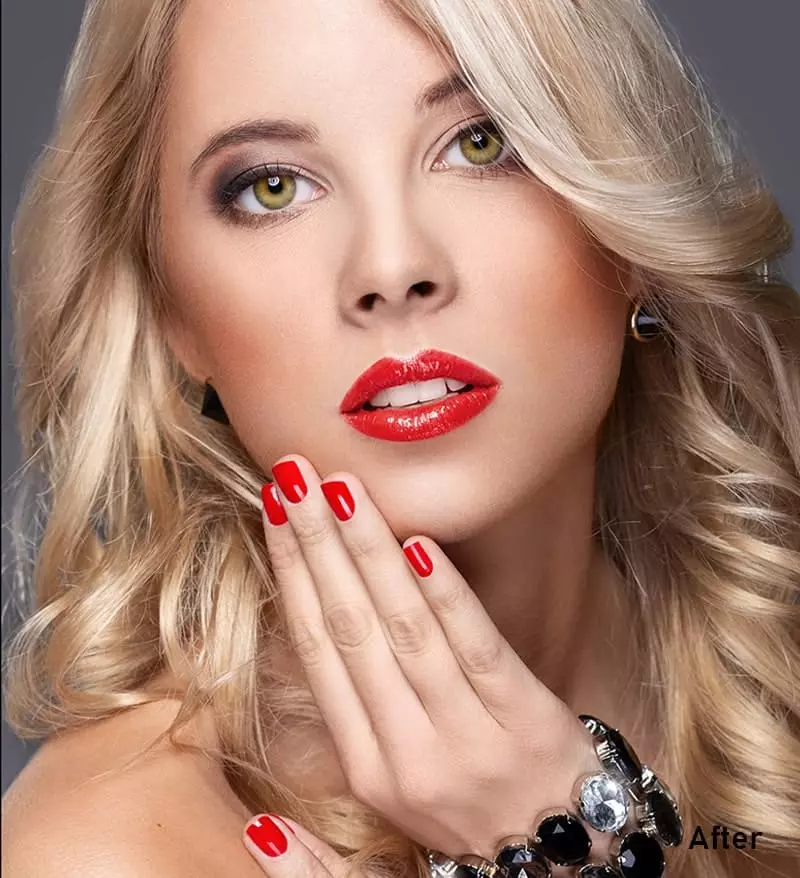 Let us professionally edit your model's images and make the images ready for your magazine. We are a team of professional editors who have trained for several years to get the perfect results. We offer our buyers the best customer service at the most modest rate possible. We will color-correct your pictures, remove blemishes from your face, whiten your teeth digitally, and more. Just place your order and enjoy your day while we finish editing your masterpieces.
Extra Pro – US $6 (per photo)
Professional headshot retouching service includes:
Proper color correction
Makeup enhancement
Hair retouching
Stray hair removal
Dodge and burn effect
Skin smoothing and toning
Unwanted clothing part removal
Facial defects removal
Teeth retouching
Eye color correction and enhanc
Benefit of This Service:
Using a professional headshot editing service has numerous advantages. To begin, these professionals have years of experience retouching photos, so they know how to make your headshot look its best. They can remove blemishes, even out skin tones, and even slim down your face or body if needed. Moreover, using a professional editing service can save you time and effort. Rather than learning how to use Photoshop or other photo-editing software yourself, you can delegate the task to professionals.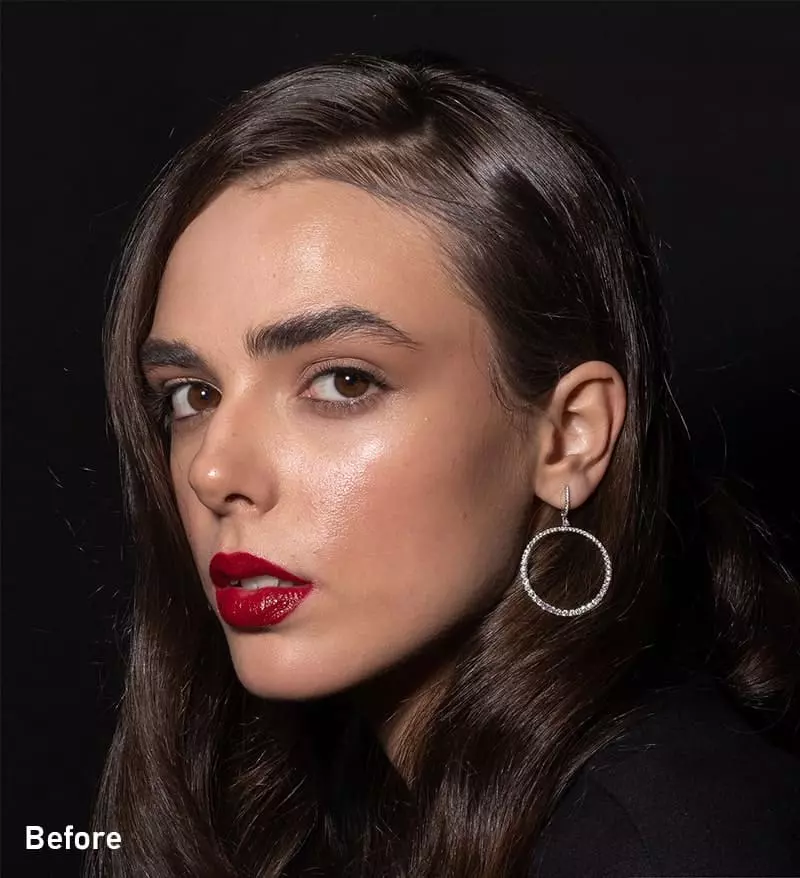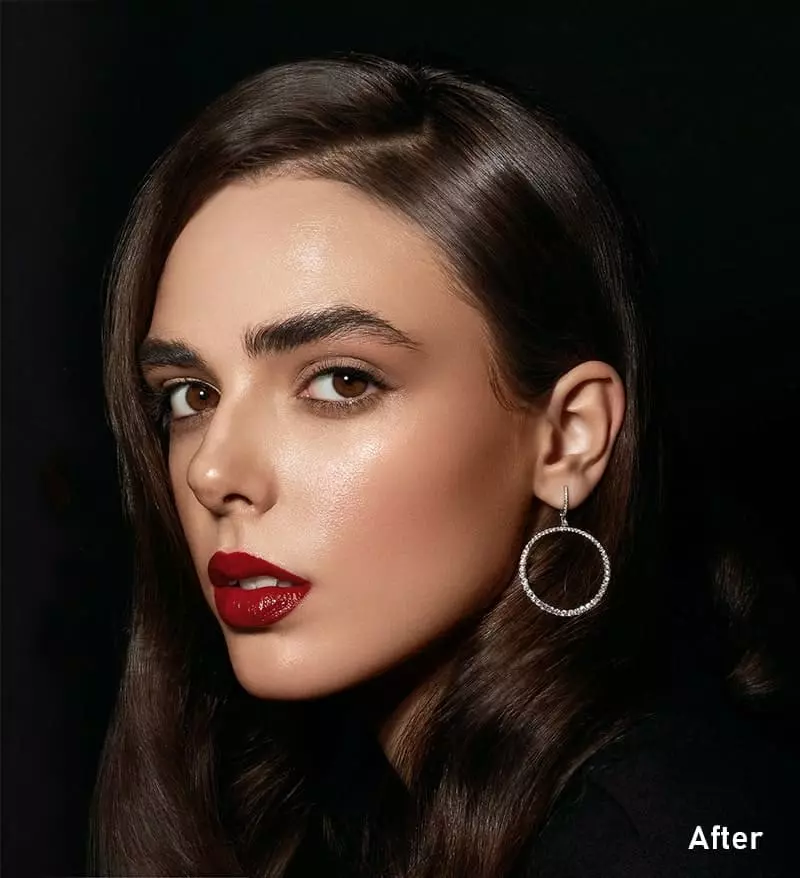 Our High-End portrait editing is more than simply skin tone and facial features correction. We believe in precision and the latest improved photo editing techniques. Retouch pilot puts its years of experience into each image the team edits.
What can you expect from our high-end photo editing service? Our editors will color correct your pictures, enhance or remove the background according to your requirements, retouch hair, and other retouching methods to define your masterpieces.
We do not compromise when it comes to the quality of our edits. Your every penny spent on us will be WORTH it!
Advance Pro – US $10 (per photo)
High-End Headshot Editing Services include:
PRO Color correction
Makeup enhancement to the finest
Face beauty retouching
Facial defects eliminating
Hair retouching and stray hair removal
PRO Dodge and Burn effect
Skin toning and smoothing
Removing blemishes and facial scars
Benefit of This Service:
We are human beings with flaws and imperfect skin. Retouch Pilot's retouching editing services can make your skin look flawless yet textured like a nature's gift. If you own a cosmetics line or want your models to look lavish for an event, Retouch Pilot can make that happen within 24 hours. Also, we can make your photos look magazine-worthy. Are you waiting to click that order button? Do not hesitate. Let your model shine, and let us sprinkle seamlessness on your photos to achieve the best model photos in the industry.
Get 1 photo editing service for free
Have your image back within
24
Hours
FREQUENTLY ASKED QUESTIONS
Find Answers to Common Questions
I was so impressed with the results of Retouch Pilot's photo culling and retouching services for my wedding photos. The final product looked incredible, and my friends and family were all blown away. Thanks to Retouch Pilot for helping me preserve my memories in the best way possible!
Preston Mccarty
Photographer
I've used Retouch Pilot's editing services for both my personal and professional projects, and I have always been impressed with the results. The models look realistically flawless, and they are able to keep me updated on the progress of my project every step of the way. I highly recommend their services!
Nico Robinson
Photographer
I was extremely happy with the results of the Retouch Pilot real estate photo editing service. My photos looked amazing, and my property sold quickly as a result. The editors are very talented and made my home look much better than before. I would definitely recommend their services to anyone in need of some photo retouching. Thank you, Retouch Pilot!
Alexis Wood
Real Estate Photographer
I've used some bad services before where the editors get cocky and don't note all my points. Retouch Pilot really saved me the hassle there. I'm glad I found this page.
Bennie Holland
Ecommerce Business Owner
I just used their Lightroom service and I'm impressed! I got my image exactly how I wanted. Love that they had the same vision as me. Excellent service, definitely recommending to my friends.
Cindy Mccormick
Photographer
The before and after pictures on Retouch Pilot's home page is what got me interested at first. The editors communicated through and through. They really listened to what I wanted and boy did they deliver.
Anastasia Ana
Photographer
Image clipping makes me impatient so while searching I came across this page. The delivery time got me hooked and I tried more of their services for fun. Have to say, it was a happy accident and now I know a great page I can trust my pictures with.
Karen Mcdonald
Business Man
Customer support here is amazing. I had a few questions that they patiently listened to and answered. I really hope they keep it up. I used their portrait editing services and they didn't over-do like most other places.
Lola
Photographer