Image Manipulation Services
0
+ Images Processed Daily
Our retouchers need just 24 hours to accept an order, discuss the details with a client, improve photos and send them back.
If you have any questions concerning the ordering process, prices, offered services and whatnot – you can contact our managers 24/7. 
We always follow current portrait retouching quality standards to deliver images of top quality. Our retouchers edit photos without losing quality.
We Provide Best Outsource Image Manipulation Services:
Professional Image Manipulation Service Pricing
Standard Level
Removal/Adding/Replacing Objects or People

Changing Image Background

Blemishes/Wrinkles Removing

Professional Retouching of Models

HDR/Dodge and Burn Effect
Professional Level
Advanced Retouching of Subjects

Photo Blending, Effects Adding

Convert your Images into Sketches, Paintings or Cartoons

More than Two Objects/Effects Adding

Professional Stylization with Several Effects/Objects Adding
Creative Level
Professional Manipulation

Complex Photo Manipulation

Merging Big Amount of Images

Many Different Effects/Objects Adding

About 2 and More Work Hours
Bulk Services for Permanent Customers

Discount for all buld photo editing services during a month who orders from total cost is more than $200.00 US per 1 order.

Discount for all buld photo editing services during a month who orders from total cost is more than $1200.00 US per 1 order.
Beauty photo manipulation
Beauty image manipulation is the ultimate way to beautify your images. We will use our professional beauty photo manipulation to edit your photos to the finest. We will smooth your skin, reshape some parts if necessary, define your features, and more to make your photos magazine-worthy.
Standard Level – US $8 (per photo)
Beauty photo manipulation Service Applied:
Stylization
Color correction
Dodge & Burn
Professional manipulation
Skin Retouching
Head swap
Liquify tool
Benifit of This Service:
Beauty photo manipulation editing services can help businesses to improve the quality of their products. The service can remove skin imperfections, correct color, and add lighting effects that can make the product look more appealing. This can help businesses to sell their products at a higher price and increase their profits. In addition, the service can also help businesses to create product packaging that is more visually appealing and will stand out on store shelves.
Wedding Photo Manipulation Service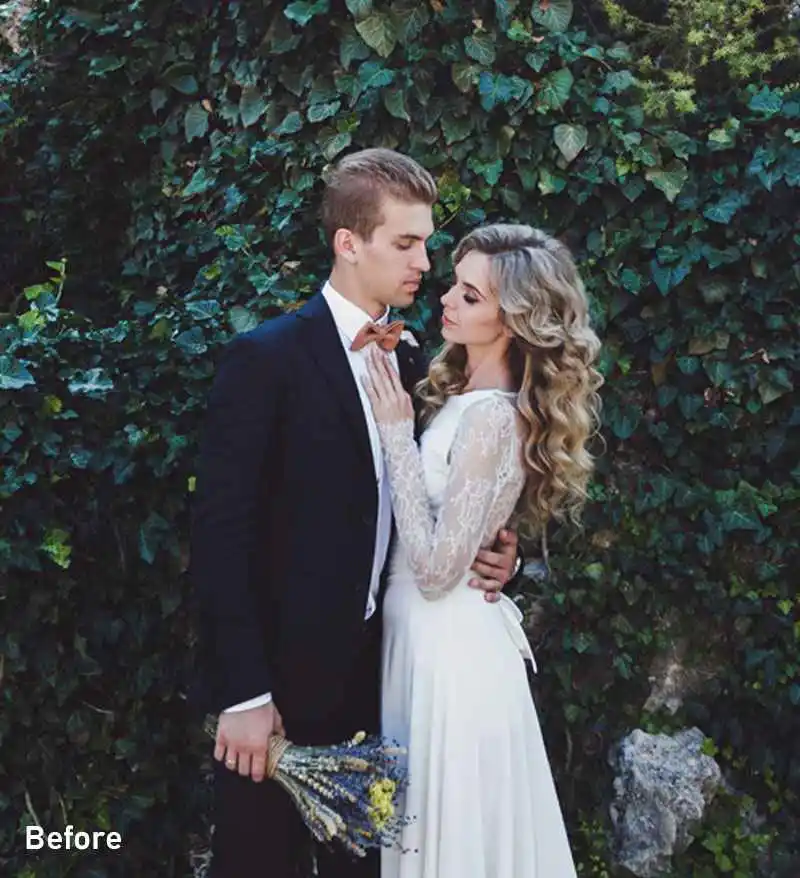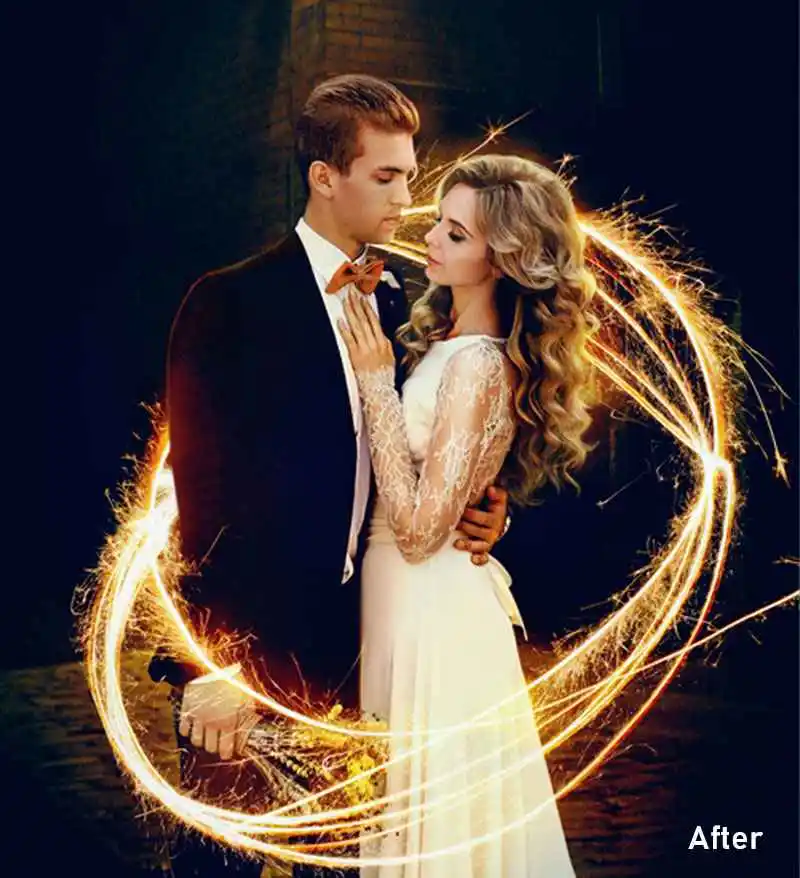 Have you ever looked at your wedding photos and thought they didn't quite capture the beauty of the day? You're not alone! Weddings are often a very chaotic event, with a lot of people running around trying to get everything done. It's no secret that wedding photos are incredibly important- they're physical memories of one of the most important days of your life. So it's no wonder that many couples want to make sure their photos look absolutely perfect. And for those who want their photos to look like they were taken right out of a dream, there are photo manipulation services available. Our photo manipulation service can make your wedding photos look like they were taken in a fairy tale, change face impression, add or remove people, and more. We are open to taking on every challenge. Just tell us your requirements and we will be ready with your order in a short time.
Professional Level – US $15 (per photo)
Wedding Photo Manipulation Service Applied:
Color correction
Skin retouching
Photo manipulation
Adding objects
Dodge & Burn
Makeup editing
Background replacement
Benifit of This Service:
Our wedding photo manipulation editing service will help you take your photos to the next level. We can add any special effects or touches that you want, making your photos look amazing. Our service is very affordable, and it will save you a lot of time and hassle. We have a team of skilled professionals who are experts in photo manipulation. We will work with you to create the perfect photos for your wedding day. Our service is reliable and trustworthy, and we have a track record of success. We guarantee satisfaction.
Advanced Photo Manipulation Services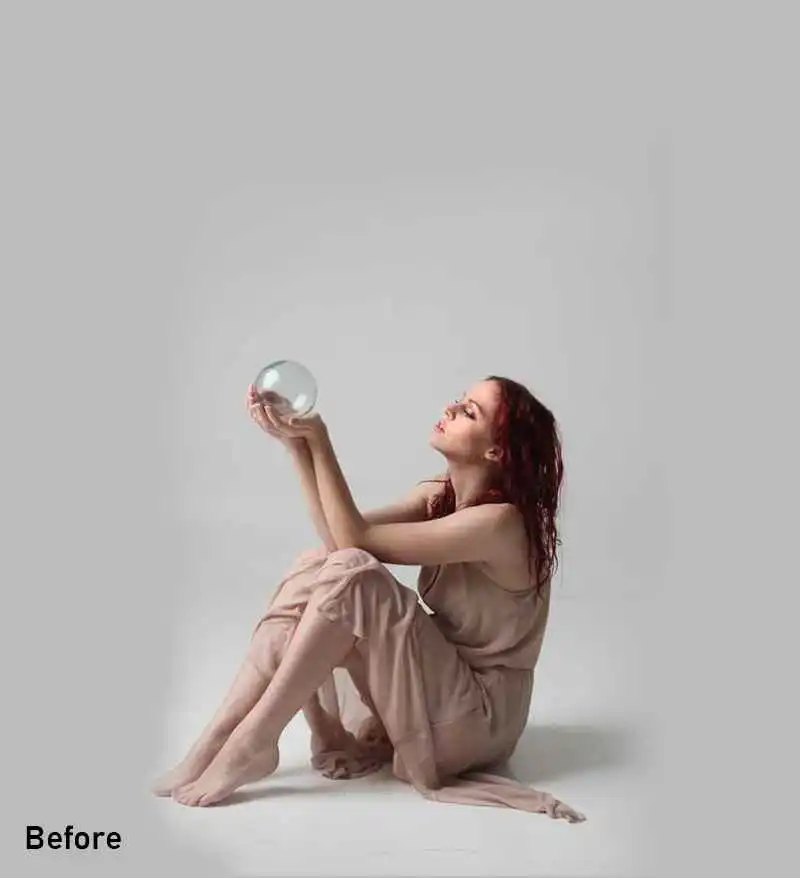 You can choose from a variety of retouching services offered by Retouch Pilot, ranging from simple object replacement and trailing to image rectification and high-level stylization. Because of Retouch Pilot's large community of artists, enthusiasts, and designers that work diligently to provide clients with attractive images, the turnaround time is short. Let us know if you think you're unable to grasp your concepts, and you could be surprised. Take a look at our work to get an idea of what we're capable of doing with photoshop in your file. Our professionals offer online photo retouching and alteration services at a price that's competitive with the rest of the market.
Creative Level – US $25 (per photo)
Our Advanced Photo Manipulation Services Provide:
Color correction
Skin retouching
Photo manipulation
Adding objects
Dodge & Burn
Makeup editing
Vignette
Smoke or others effects
Benifit of This Service:
Businesses can improve the quality of their images to make them more appealing to customers by using image manipulation editing services. Professional photo editors can remove unwanted objects from photographs, correct lighting and color problems, and even apply special effects. This can significantly improve the effectiveness of marketing materials and online advertisements. Photography Image manipulation can also be used to enhance the appearance of employee headshots and other personal photos. Finally, this service can assist businesses in projecting a more professional image that is sure to pique the interest of potential customers.
Professional Photo Retouching Manipulation
We can modify the color of the model's eyes, add more hair, add models, change the attire, and whatever else you may think of. The Retouch Pilot crew can bring your artistic vision to life. Our team strives to cater to the requirements of all the different customers we accept our images from: JPEG, RAW, PSD, PNG, CR2, TIFF, GOT, and many more. You can check our work for yourself by utilizing the "See Examples" section, which showcases our professionals' track record with respect to retouching. You will see the examples of quality work we have completed in the past, in addition to our intentions before turning the image in you.
Professional Level – US $10 (per photo)
Our Professional Photo Retouching Manipulation Service Provides:
Head swap
Liquify tool
Add hair
Skin retouching
Dodge & Burn
Color correction
Background replacement
Professional manipulation
Benifit of This Service:
Professional photo retouching is a process of manipulating digital images to improve their appearance. It can be used to fix minor flaws or make drastic changes, depending on the goals of the photographer or artist. The benefits of professional photo retouching are many. It can help to fix problems with an image, like poor lighting or improper exposure. It can also be used to remove unwanted objects or people from a photo, or to change the background. In addition, it can be used to enhance the features of a person in a photo, making them look younger or more attractive. Professional photo retouching can also be used to create composite images, combining elements from different photos into a single image.
Get 1 photo editing service for free
Have your image back within
24
Hours
FREQUENTLY ASKED QUESTIONS
Find Answers to Common Questions